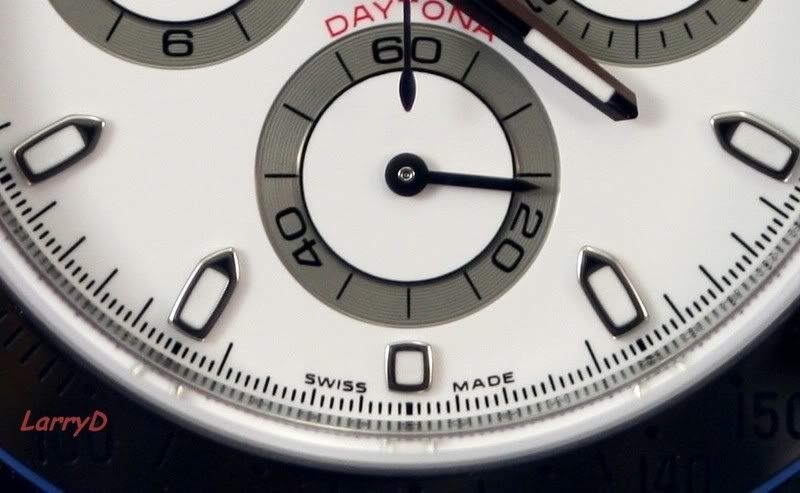 If you own a fine luxury timepiece you have see it. The small writing on the bottom of the dial or back of the case that reads "SWISS MADE". For years those two words have been the benchmark for premium grade watches. We all know that the finest watchmakers are in Switzerland and that even the most simple of quartz movements assembled there are placed higher than their Chinese counterparts. Or so we thought....
As current laws currently read, at least 50% of the value of a watch movement must be manufactured in Switzerland for the product to qualify as Swiss-made. But a standard movement can and typically makes up only 15% to 25% of a watch's total value, this means less than 10% of the value of a watch qualifying as Swiss-made might have been added in Switzerland.
"Today, it's legal to sell a watch as Swiss-made simply by doing some extra work on a small component in Switzerland," said Nick Hayek, chief executive of Swatch Group, the world's largest watchmaker by sales. "It's like putting expensive Swiss seats in a generic car and then selling it as Swiss-made."
Hayek's Swatch Group along with Richemont and Rolex are leading the charge to make Swiss watches more, well...Swiss. They are proposing that 60% of a Swiss (quartz) and 80% of all Swiss (mechanical) watches be made in Switzerland to bear the luxury of the "Swiss Made" stamp. This will keep the stamp a symbol of quality for generations and gurantee watch buyers are buying what is being advertised to them.
The three are the largest part of the Federation of the Swiss Watch Industry, a powerful industry association representing most of the country's manufacturers, which is lobbying the government for the change. But some other, smaller watchmakers don't share in the idea. They feel it is a ploy to drive them out of business or to force them to use outside manufacturing sources, such as those owned by the
'big three'
.
I am a firm believer that if a product is stamped "Made in xxxx" then it should mean that it was made there not just that the Company is headquartered there. The laws that are currently in place for that sort of thing are allowing some of our finest luxury brands to become diluted and not so luxurious anymore. Cheers to those that are spearheading this initiative.